Shopware Community Day is now confirmed for 2nd September. This event is a must attend for anyone involved with Shopware, or thinking about getting involved. The bad news is that it's a virtual event again this year (as the in-person event normally held in Duisburg is pretty darn legendary!). The good news is that it's free for all – and you don't even need to get out of your chair to join in. You can find out about the speakers and the format and register by clicking below!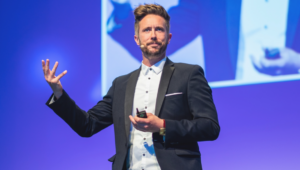 You can also apply to deliver a Masterclass – and lets face it, if you are part of the Shopware United community it means you have an expertise in eCommerce (we are all legends!) – and you can share your knowledge, and increase your profile and get more clients customers, partners and collaborators. Take the digital stage and inspire thousands of people with your knowledge or your vision for the future of online retail.
Shopware are looking for great ideas and inspiring stories for this year's Shopware Community Day. You don't have to limit yourself exclusively to e-commerce topics. They are happy to receive more holistic presentations in a range of areas, such as remote work, design, etc – In fact anything that might deliver value to the Shopware Community at large!