Shopware Community Day took place on 25th May – and what an event it was!
Shopware United Pre-Party
In our humble opinion the highlight of the whole event (we might be a little biased!)-   Early birds to the event (ie those who arrived the day before) were treated to a night or merriment, games and entertainment courtesy of Shopware and Shopware United. The PreParty took place in the BamBoo bar in Ahaus, and featured both the natural ambiance of a Shopware party and the energy of Shopware United  games and competitions – as limited edition Shopware United shirts were on offer – and guests had  to work to get them!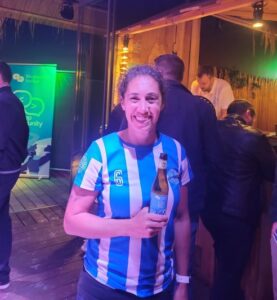 Shopware Goes PaaS and Intercontinental
The big news of the morning was delivered by Sebastian Hamann in hid keynote address- and that was around Shopware Enterprise Cloud – a 'Platform as a Service' edition of Shopware that is on offer for Enterprise customers and which truly takes the advantages of SaaS and delivers it for Open Source. Some of the productivity claims were, how shall i put this, a bit optimistic, but it looked to be an impressive offering and certainly brings Shopware into line with other Open Source Mid Market and enterprise offerings.
Roadmap Announcements
 There were some announcements on the upcoming features roadmap – and the big hitters on this were two often requested enhancements – Subscriptions and Multistock inventory.
Ben Marks announced the SafeFive initiative with MageOne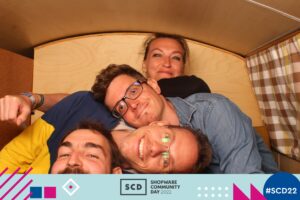 Shopware United  at the SCD
Members of the Shopware United Board – Borys, Daniel and Sanne spoke with Heike Zellerhoff about what Shopware United is all about, and about what it has been up to over the last year.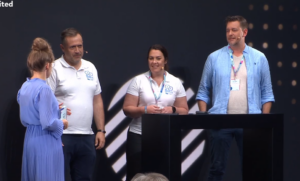 The Big Finale
Shopware Community Day is nothing without a big party to finish up – and this year was no exception! There was something for everyone at the evening party in Next Club in Ahaus.